Campervan and Motorhomes for sale
Looking for a New or Used motorhome to buy ?
We have been in the industry since 1999 and have specialized in 4 and 6 berth motorhome sales in NZ .
We still have the reliable Mitsubishi Fuso motorhomes but needed to look at the 2 to 4 berth market to fill the gap on price and quality and features in NZ.
Recently we have been looking for a well built 3 berth shower toilet motorhome that has proven reliability for the New Zealand market and well priced with a warranty .
After a lot of research we have finally settled on CI Motorhomes in Europe who have been manufacturing motorhomes & caravans for over 35 years.
They currently have a workforce of about 370 employees and manufacture 25 motorhomes per day with a total of 3500 motorhomes a year for the global market including other brands ,These vehicles are designed for the super cold conditions in Europe, well insulated and proven in extreme weather conditions . The statistics out of the factory indicate 85% of models sold are on the Fiat based vehicle, also the warranty is transferable world wide.
What ever you desire for in design come and see us to see the range of models available , we can source all models of CI and we will save you thousands of dollars because our overheads are so much lower !!
We have in Stock New automatic transmission motorhomes for sale low profile motorhome or lowline motorhome
Our NEW motorhomes include a 2 year warranty on ANYTHING apart from customer damage ,
And a Total of a 5 Year Water Ingress Warranty.
CI have now nominated Walkabout Sales an authorised dealer in New Zealand
Caravans International New Zealand - Walkabout Sales is your Licensed motorhome Dealer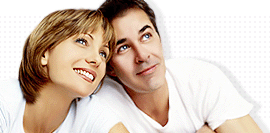 ​
On this site you will also find motorhomes for sale and campervans for sale
Our Quality of motorhomes for sale are some of the finest in the country
Also they are built for New Zealand conditions .

We specialise in 2 and 4 and 6 berth motorhomes at wholesale prices -
for NEW OR USED MOTORHOME SALES
We also sell Protecta mechanical warranties or Mechanical Breakdown Insurance
click here
We are also a Licensed Motorhome Dealer

* CALL US TODAY TO TEST DRIVE A NEW OR USED MOTORHOME
YOU WONT BE DISSAPOINTED
YES -

*Flight for one person return anywhere in NZ when you purchase a motorhome
*And FREE Delivery anywhere in NZ from


15 YEARS IN THE MOTORHOME INDUSTRY
WHAT TO LOOK FOR WHEN BUYING A MOTORHOME !!
ONLY BUY A
Automatic - (Anyone in Family can Drive ) Better Re sale value

Fixed Central rear bed ( No one wants a french bed ci have deleted from range )

or 2 single rear beds -( No one wants east west bed)

Lowline Motorhome - (Less wind resistance )

Motorhome with light colour timber not dark (Better resale )

LED Lighting

LED TV /DVD with sky

3 Way Automatic Fridge

Large Garage

Solar Panel

16in Alloy wheels

Gas Oven

Awning

Reverse Camera

Factory Stereo with Bluetooth & USB (Not aftermarket stereo)





MOST OF ALL FROM A LICENSED DEALER FOR WARRANTY AND PARTS





15 YEARS IN THE MOTORHOME INDUSTRY